Redcliffe Solar Panel System Installers
If there is a better place to install a solar system than Redcliffe – I don't know it. Redcliffe has perfect sunshine and beautiful bay breezes that keep the solar panels cranking at a perfect low temperature.
I love Redcliffe. I grew up as a kid doing day trips to Redcliffe on the holidays. In grade 8 my parents made the smart move of moving there. I went to Redcliffe high and did my electrical apprenticeship with SEQEB, Redcliffe Depo. It was a great introductory to Redcliffe solar power. I now live in Brisbane, but still love that drive back over that fancy new Hornibrook bridge to visit my parents or to check out one of our solar installations.
If you are lucky enough to live right on the beach at Redcliffe, you'll need to choose carefully which solar panels and components you use. We recommend Sunpower solar panels and Radiant solar system rail for their resistance to salty sea breeze environments.
Redcliffe Solar Panel System Installers & Designers
MC Electrical Redcliffe Solar Panel team are accredited as master electricians, experienced solar installers & designers. We are experts in solar systems and solar battery storage solutions. Talk with MC Electrical for an obligation free Solar Quote or learn more about our 3kw & 5kw solar system prices.
REDCLIFFE LOCAL SOLAR ENERGY SOLUTIONS
MC Electrical provide Trusted, Local, Reliable & Affordable Solar Energy Alternatives. "We Know Solar"!
TALK WITH US ABOUT NO DEPOSIT SOLAR FINANCE TODAY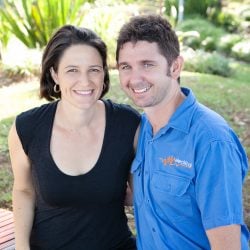 Clean energy at home has never been more affordable
Features & Benefits:
No deposit required

No real estate security required

You own the system whilst making fixed monthly repayments

Spread the investment plan
REDCLIFFE SOLAR PANEL SYSTEM INSTALLERS QUEENSLAND
Contact MC Electrical for the best Solar Panel System Package in Redcliffe. We are proud of our solar team who ensure accountability and guarantee quality solar installations for every Redcliffe residential home or business. Talk with our energy experts today regarding the best Solar Panel System Price for your home or business. No-hard sell – just expert advice !
GETTING SOLAR POWER IN REDCLIFFE MADE SIMPLE
CONSULTATION
Our solar experts will explain all your solar power options and will customize a green energy solution that's right for you. We don't use sub-contractors and offer customers a 10 Year workmanship warranty!
DESIGN – INSTALL
We will design a custom solar power solution just for you! Our team will do all the paperwork for solar rebates, incentives and complete grid connection on your behalf. We are local & trusted with a reputation for quality.
ENJOY SOLAR 
Enjoy your new complete Solar Power system and start saving money on your energy bills. With MC Electrical getting solar panels couldn't be any easier. We will be around to service any warranty issues or system upgrades!