Amy
January 2019
Inverter – Fronius Primo 8.2kW
Panels – 9.8kW Sunpower E20 series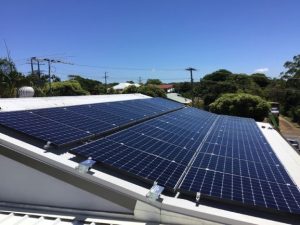 Amazing customer service before during and after install, the guys who came to install the panels cleaned up after themselves, not one bit of rubbish left behind and they explained everything after the install.
The price for the quality of system we got was very good, we got the higher quality panels but were in no way pressured into getting them, or a bigger system then we originally planned to get, we were just given all the info so we could make a decision ourselves.
Simon
December 2018
Inverter – Fronius Symo 10kW
Panels – 13kW Sunpower E20 series
From website, through sales technician Nicole; the installers Steve, Alan & Shane… and finally to the commissioning folk, the stand-out feature of MC Electrical is the sheer professionalism and passion in what they do. These folk go way beyond simply selling you some latest product; rather genuine research & background analysis is done before it is offered – and only then reasonably tailored to your needs.
I had a personal win with the team Electrician Steve, who kindly found the time / arranged / fitted a Level 2 EV charger I'd bought separately – this work billed at a very reasonable extra charge.
Genuinely I can't especially comment upon relative costs of other PV systems as I was so instantly impressed with MC Electrical; whatever; I am convinced I've received value for money given the 5 star service / friendly folk / ease of process. But more than this, I've now had real first hand experience of this company, and have absolute peace of mind that full support will be there should I need it – what cost that? A big and genuine thanks to MC Electrical.
Stewart
December 2018
Inverter – 2 x Fronius 5kW
Panels – 13kW Sunpower E20 series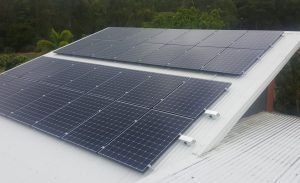 The whole experience with MC Electrical from initial contact to finalization of fitting of our solar system has been a totally professional experience .We had quotes from other companies but none came close to MC Electrical . One aspect that made us choose MC Electrical was that their installers of the system are employed by the company not subcontractors. All the products that they sell and fit are tested and proven by MC Electrical before they sell to the public. Very happy with the quality of work and the professionalism of this company.
GOOGLE REVIEWS

93 Reviews